Speaking
Brian Newman has been a speaker and/or prominent panelist at every major film festival in the world, including: Berlin, Cannes,Hot Docs, IDFA, Karlovy Vary, Locarno, Sundance, SXSW, Talinn, Toronto, and Tribeca, among many others. He also speaks regularly at business conferences, and for numerous major corporations. He is also an instructor at the New School in NYC, teaching independent film production, and for the ETSU/BrandStorytelling Certificate Program.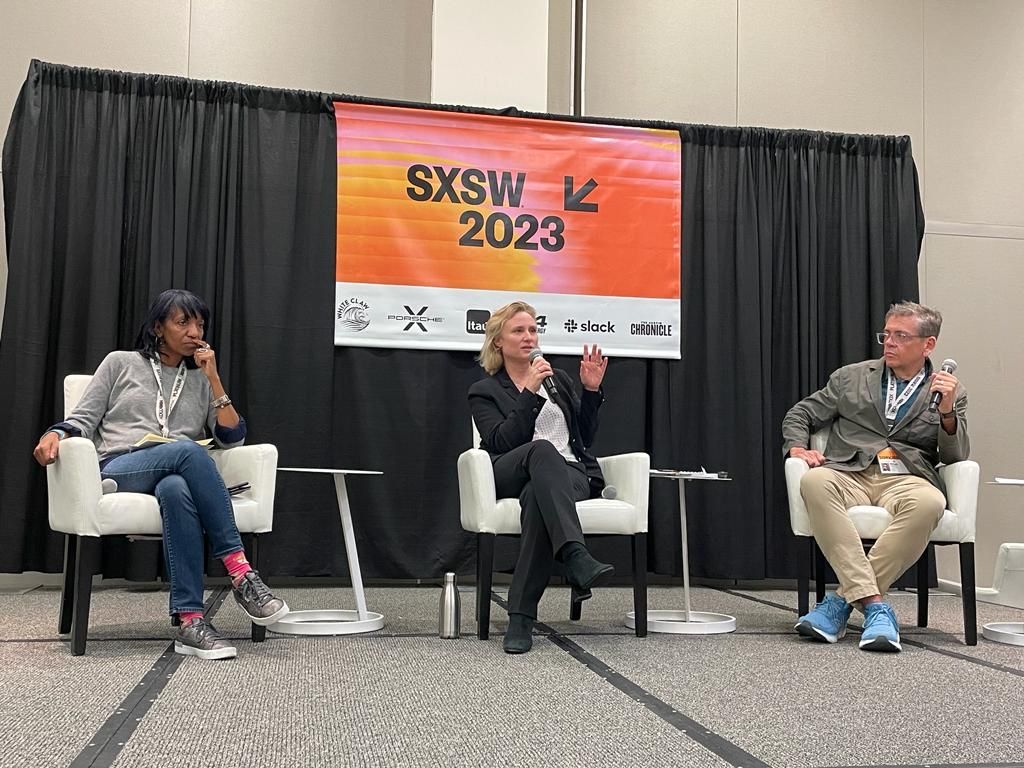 He has spoken on a host of topics including:
Brands and Cinema;
The future of film production & distribution;
Marketing, Outreach and Audience Development through new technologies;
The future of media, and of arts & culture;
VOD and New Business Models.
Check out this video from a recent panel on New Models for the Funding of Films at the Sarajevo Film Festival in August, 2022:
From Sarajevo CineLink Talks.On ScreenDaily.
Click here to contact Brian about bookings.
Upcoming Talks:
Camden International Film Festival; Distribution Panel TBD, Sept, 2023

Sundance Catalyst Gathering, September, 2023
Past Talks & Events:
Locarno Film Festival, Keynote Brands and Film; Moderator, Panel on UK Co-Productions, August, 2023

Show & Tell Organization, Private Keynote, July, 2023
BrandStorytelling, Elevate Conference, Distribution Panel, July, 2023
Camden International Film Festival (Maine) and Points North Institute, Board and Donor Dinner Keynote, July, 2023
The D-Word, Online Conversation, July 7, 2023

MountainFilm Telluride: DocSociety Town Hall Keynote: SoapBox For the Future of Film, May, 2023
Sundance Collab Advisor Studio: Staying Relevant in an Evolving Film Industry, with Ted Hope. May, 2023
SeriesFest: Innovation in Brand Storytelling, May 2023
CPH:DOX Keynote: Embrace the New, April 2023
SXSW: Metaverse and Film, March 2023
Bay Area Women's Doc Club Keynote, Feb, 2023
DOCNYC PRO: Funding Yourself: New Models of Revenue Generation. November 10, 2022

Advertising Week, October 2022 - Brian will present a new talk on the State of Brand Funded Films, and how to make them Oscar worthy

Brand Film Certification- an educational program from BrandStorytelling and ETSU- Instructor, throughout 2022.

NYFA: Film Distribution Today, the Basics, Recent Changes, and What's Next, September, 2022
Who Will Pay For Social Impact Films, Sarajevo Film Festival, Cinelink Industry Days, August, 2022

Taiwan Pitch, The Current State of the Doc Market, July, 2022
DC Independent Film Festival, Distribution Panel, March 2022
Film Finance Forum, Oct. 2021
Brands and Film,IQ (Int. Quorum of Producers) Conference, Oct. 8, 2021
Distributing Your Film, Nashville Film Festival, Oct 1, 2021.
The Collapse of Windows, New Directors, New FIlms Festival, Portugal, July 22, 2021
Brands & Film, UFVA 75th Annual Conference, July 27, 2021
Post-Pandemic Film Distribution, UFVA Annual Conference, July 29, 2021
The New Normal in Distribution, Marché du Film - Festival de Cannes, July, 2021

Brand Film Awards Jury, March-May, 2021

RuderFinn/Osmosis Brand Film Virtual Summit, March, 2021
Slamdance Summit - February, 2021
FilmLaunch, Entertainment Insider Panel Series, January, 2021
Brooklyn Filmmakers Collective Panel, December, 2020
Chicken & Egg Fund Funding Panel, December, 2020

Filmocracy Film Fest - Summit November, 2020
Future of Film Summit - Brand Funding (Chair) Nov 18-20
Camden Film Festival Pitch, October, 2020
Chicago Film Fest, Industry Days, Don't Panic- Fundraising in the Pandemic, Oct 17th
Ghetto Film School, Roster, Festival Panel, Sept, 2020
Rotterdam Film Festival, Roundtable, Aug, 2020

Encounters, South African Film Festival, Aug, 2020
Elevate Conference, Moderation of multiple panels, Summer, 2020, including: Schwab and Breakwater Studios;Brands & Documentary; and Purpose & Action During and After a Pandemic;
SeriesFest, Denver, Jury, June, 2020

Full Frame Speakeasy, June 2020
Brand Film Awards, Jury, Spring 2020

Bogota Web Fest, April, 2020 (rescheduled)

Rendezvous with French Cinema, FilmLinc, UniFrance Event, March, 2020
Brand Foundation Alliance Convening, Jan, 2020
PAST EVENTS - 2017-2019
Boston, Campfire Brand Gathering, Oct, 2019; Camden Film Festival, Sept, 2019; NYFA – Brands and Film – July, 2019; BAM – Bogota AudioVisual Market – July, 2019; Mass Expo: Branded Content & Storytelling, Nov 2018; Camden Film Festival, Sept, 2018; UnionDocs: Branded Docs Workshop, May 2018; Big Sky Documentary Film Fest, Feb 2018; DocNYC: Morning Manifesto, Dec, 2017; IDFA, Amsterdam – IDFA Academy, IDFA Forum, Nov 2017; Europa International Conference, Bucharest, Nov 2017; Camden International Film Festival, Sept, 2017; Keynote, Toronto International Film Festival Filmmaker BootCamp, Sept 2017; Future of Arts & Culture Foundations in the US & Europe; Foundation Center and Consulate of Denmark, Aug, 2017.
OTHER PAST EVENTS
Martha's Vineyard Film Festival; ReelWorld – Impact; Europa International Conference, Tallinn Black Nights Film Festival; Camden: Branded Docs; Locarno Film Festival – Distribution; Transparency in Film Numbers; Danish Consulate NYC: The Future of the Cultural Industries; Sheffield Doc Fest: DocCampus VOD; MountainFilm Telluride: Coffee Chat; Hot Docs – Audience Engagement; and Brands & Docs; European Documentary Network (EDN) Moving Pictures Conference, Athens, Greece; Emory University: Careers in Film; Full Frame: The New Theatrical; Martha's Vineyard Film Festival: Pitch; Europa Cinemas, New Models, Prague, CZ; Sundance 2015: Brands and Cinema; the Transparency Project; Arthouse Convergence: The Transparency Project; Big Sky Film Festival: Distribution; VOD and Maximizing Revenue; Hot Docs: Forum Moderator; IDFA: Branded Documentaries ; Montreal International Documentary Festival (RIDM), Montreal, Canada ; Cork Film Festival: Audience Building Strategies & VOD Models; Viaggio Per L'Italia: New business models in a sharing economy; Europa Films, Athens, Greece; School of Visual Arts (SVA); PushPush Theater, Atlanta, GA; Camden International Film Festival; IFP Film Week.