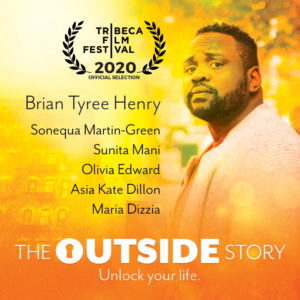 The Outside Story, Written and Directed by Casimir Nozkowski
Available on All Digital Platforms in North America via Goldwyn Films
After many acclaimed supporting roles, Brian Tyree Henry (Atlanta, If Beale Street Could Talk, The Eternals) takes on his first big screen lead character as Charles Young, an introverted video editor, trying to recover from a broken heart. Perceiving a betrayal of trust as a sign his girlfriend Isha (Sonequa Martin-Green, Star Trek: Discovery) is leaving him, Charles preemptively blows up his relationship and sequesters himself at home. The fates do not comply and Charles accidentally locks himself out of his apartment. Stumbling into a life-changing odyssey exploring his building and opening himself up to his community, Charles meets a world of previously avoided neighbors played by Asia Kate Dillon (John Wick 3, Billions), Sunita Mani (GLOW, Mr. Robot, Madeline's Madeline) Olivia Edward (Better Things) Maria Dizzia (Orange is the New Black) and Michael Cyril Creighton (Spotlight) among others. In a nearly real-time experience, Charles is forced to re-evaluate his choices when he sees his life in parallel with the people around him. From his recently widowed neighbor next door, to the curious swingers upstairs, to the piano prodigy hiding out on the roof, Charles moves from one neck-snapping tableau to the next, disrupting and being disrupted in the process. With no shoes, no money, a phone running low on battery and the stars aligned to keep him physically separated from his comfort zone, Charles discovers in The Outside Story we've all got issues and it never helps to keep them all locked up inside.
Love & Taxes is a riveting comic tale of seven years of tax avoidance. Following the possibly real-life exploits of Josh Kornbluth, an autobiographical monologist, Love & Taxes is a comedy that blends solo performance and scripted scenes to bring the subjective reality of the storyteller hilariously to life. Love & Taxes opened at Landmark Theaters and is available on-demand.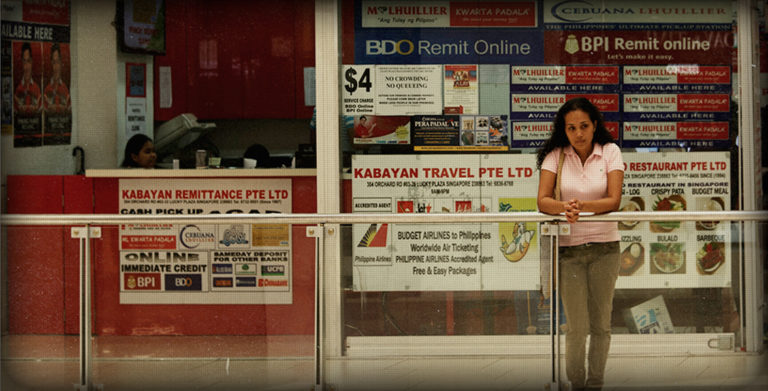 Remittance is the second narrative feature from the writer/director team, Patrick Daly and Joel Fendelman. Based upon an original script by Daly andFendelman, Remittance is a realistic portrayal of low-wage migrant workers in Singapore shot at real locations with a cast including actual domestic workers.
Remittance follows Marie, a foreign domestic worker from the Philippines as she struggles to cope with demanding employers, long hours of work, and separation from her family. Breaking from the conventional image of maids as labor, the story explores the transformations Marie goes through as a woman dealing with conflicting obligations and aspirations. At its heart, Remittance is a coming of age story about a woman trying to balance living for her family verse living for herself.